Holy Week Services 2018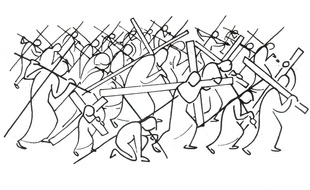 The Last Supper

A Thursday evening service at Southwick Church 7.30 p.m. 29th March.

Taize worship and communion.



The Last Journey

Good Friday evening service at Colvend Church Hall
​7.30 p.m. Friday 30th March

St. John's account of the passion.



A New Morning

Easter Morning Service at Colvend Church Hall 8.00 a.m.

A short walk up the hill overlooking the Solway to greet a new easter day.